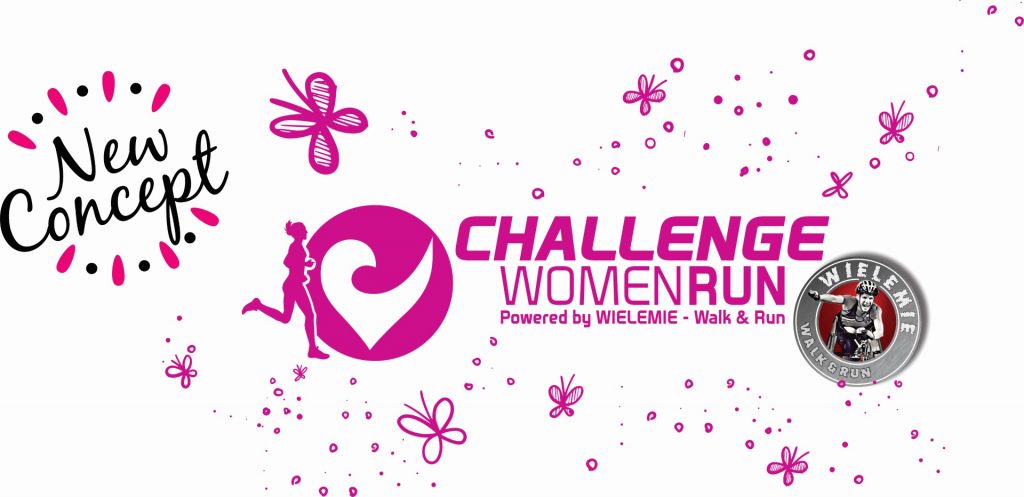 A new partner and a new track!
The Challenge Geraardsbergen Women Run 2020 will be organized for the first time in collaboration with the people of  "WIELEMIE WALK & RUN"! They already put together 2 beautiful courses for us, one of 6 kilometers and one of 11 kilometers.
The both distances are unique rounds, mapped out in and around the provincial domain De Gavers and deviate from the usual running tracks. Both short and long distances start and end in the Provincial domain. With the 6K we stay close to De Gavers and we mainly run on unpaved roads in the middle of nature. For the 11K we head towards Helix (Flemish knowledge and training center for Nature and Environment) and the environment of the Raspaille forest.
Upon arrival at the Gavers you can enjoy a satisfying shower. If you register now, we will already provide a high-end sports shirt as a reminder of our competition.
What: Run and walk only for women powered by Wielemie. Distances: 6K and 11K
When: 06/06/2020
Price: Presale: 5€ / At the venue 10€
Registration from 15h00 / Start 6K at 16h00 / Start 11K at 16h30
Where: Provinciaal domein De Gavers Onkerzelestraat 190  9500 Geraardsbergen.
Courses:
6K:
11K:
Registration: Pick your distance!